August 8, 2022 by Maura
Idea-Essential scenarios a smart hotel should have
Tag: smart hotel, hotel scenarios, smart hotel renovation, renovation idea suggestions
A smart hotel should improve the hotel guest staying experience.
App control or URL control is an important feature. This function is the crucial part where customers can feel the smart home with their fingers controlling things, and it will be an exciting experience.
However, we need to stick focus on our target. We not only want to "Woo" feature hotel, but we also aim to improve the hospitality experience. Therefore, we suggest you pay extra attention to improving the scenario experience for their stay.
Below are some feature scenarios of the smart hotel that we apply in some hotels
Entry room
First step caring
When the guest unlocks and opens the room door (detected by the door sensor)
and the entrance/corridor light will be opened automatically.
Guest can place their room card at ease.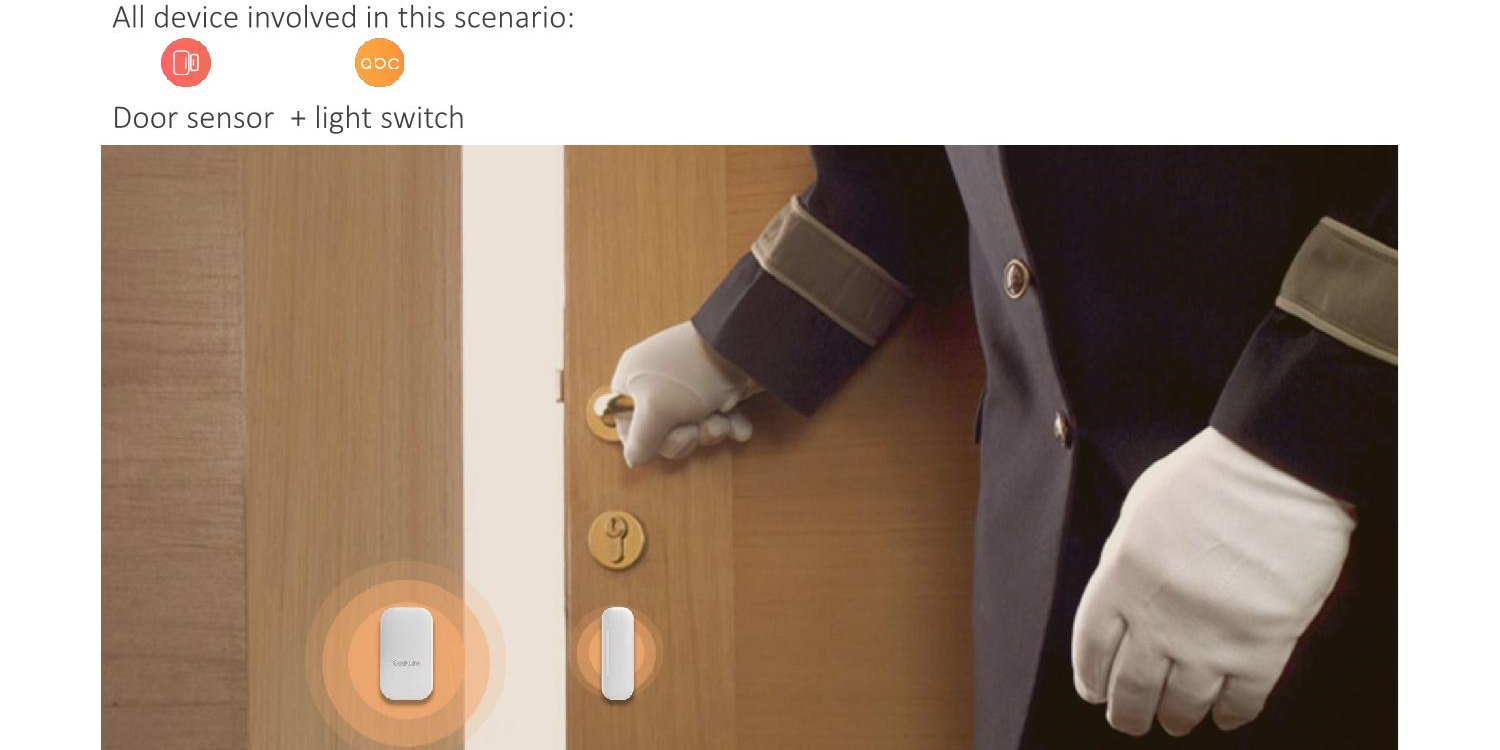 Plug-in card scenario
Warm welcome impression
Welcome mode with music lights, curtains, and other illumination.
When the customer plugs the room card into the card power device, the room light is on, and the hotel curtain cloth is open. If you like, you can use background music to play a welcome message.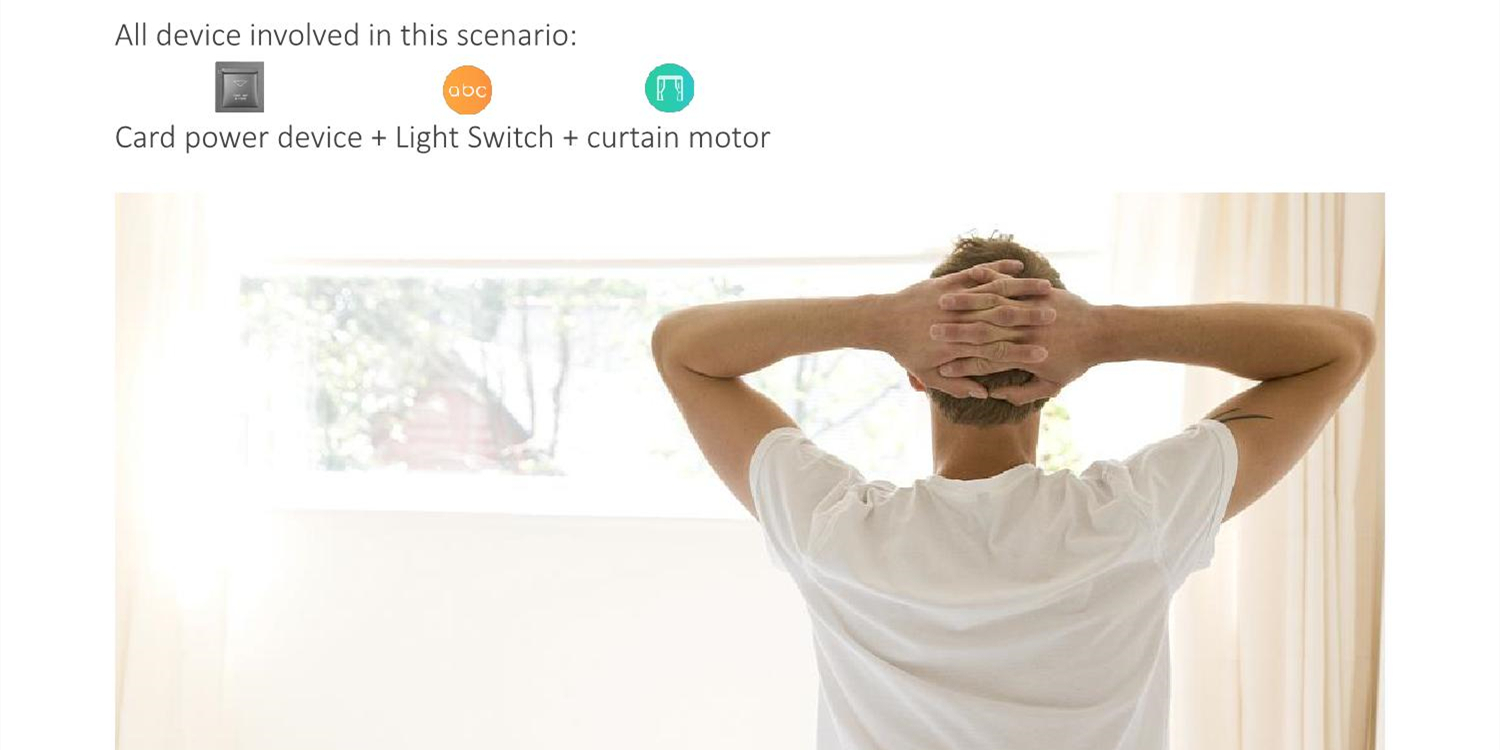 One button scenario
Bedside scenario
Bedside scenario – Sleep Mode
Turn off all lights, close the curtain cloth, and Rooms display the notice "DND" or "Do not disturb" with one button.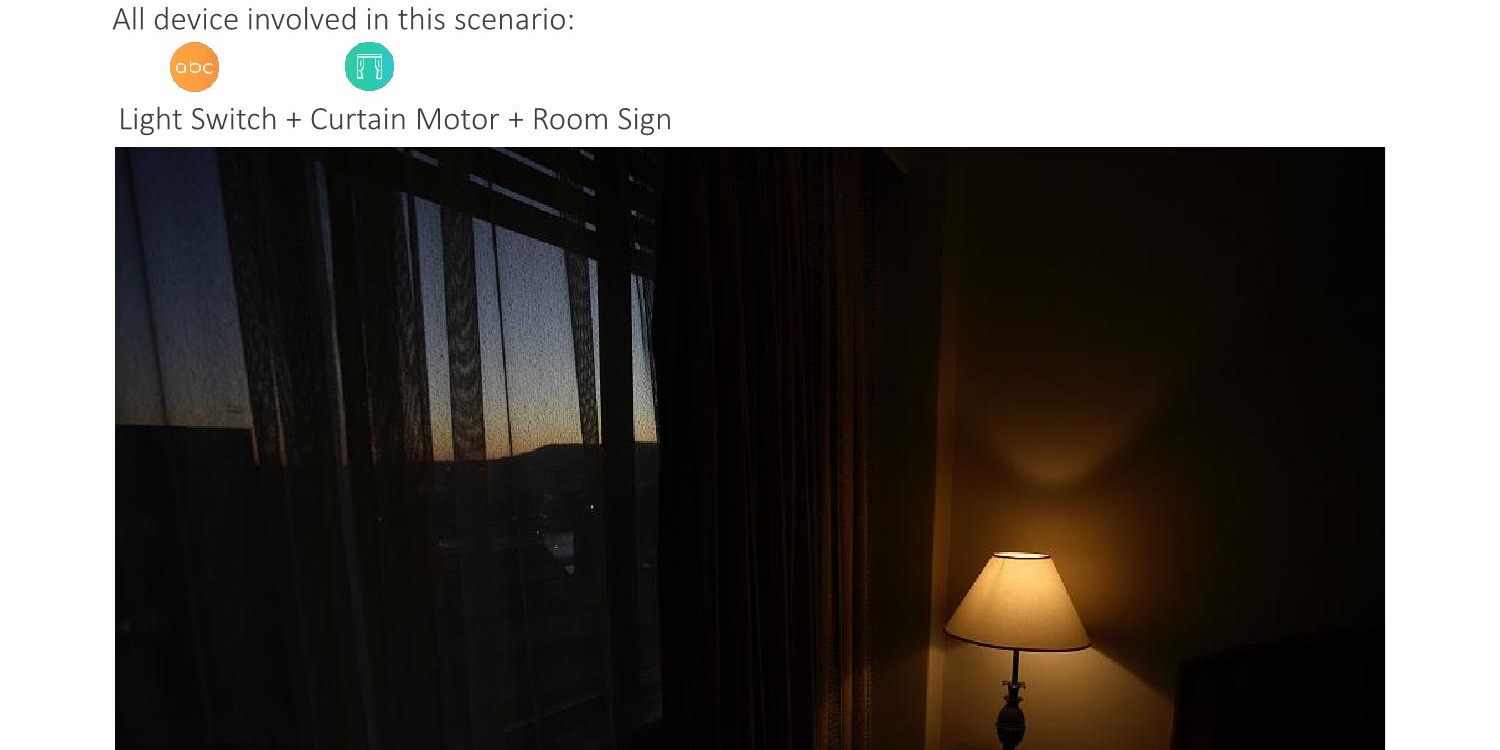 Bedside scenario – Bright Mode
One button turns on all the room light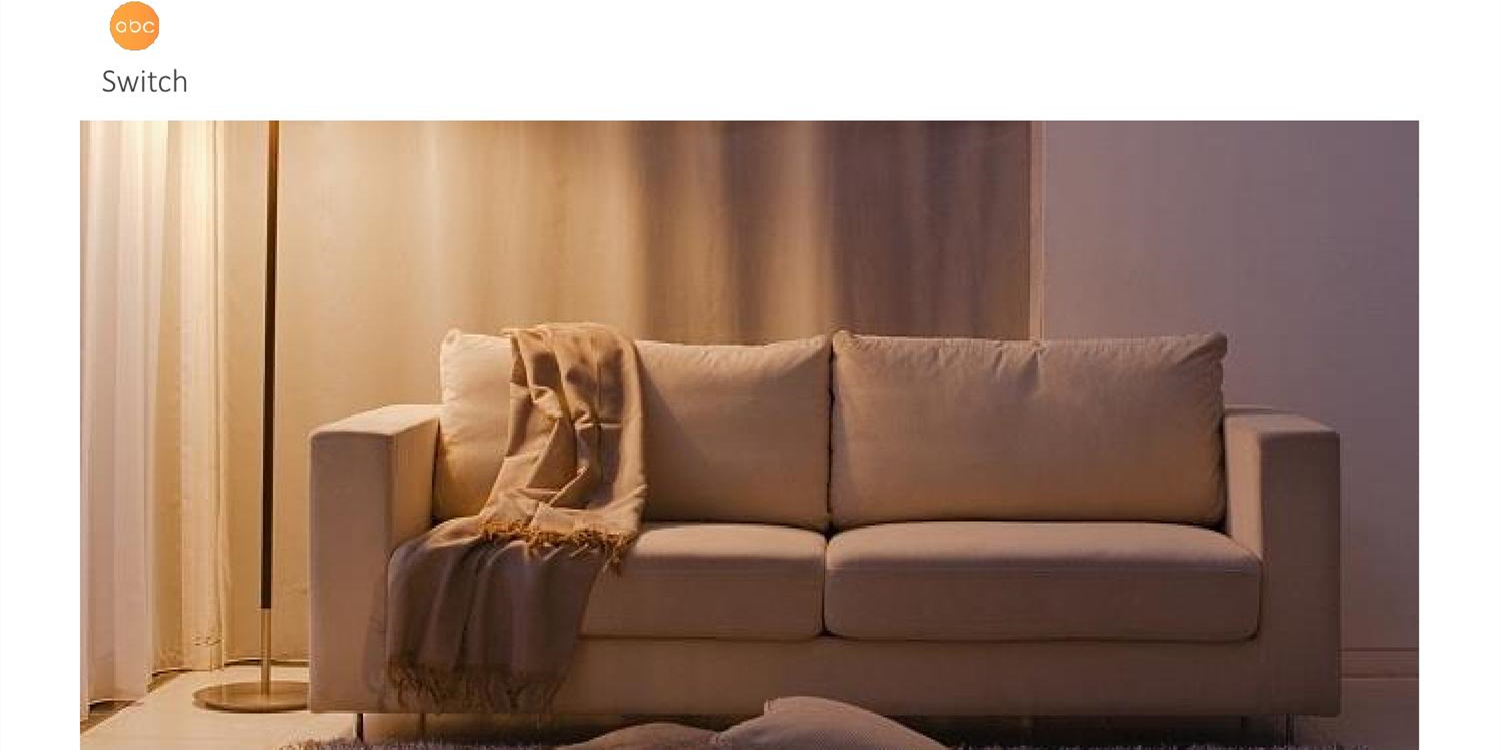 Bedside scenario –Wake up at night.
No more walking in the dark.
When guests go to the bathroom in the middle of the night, use the bedside scenario button to turn on and provide the necessary light, and then go back to bed and turn off all the lights.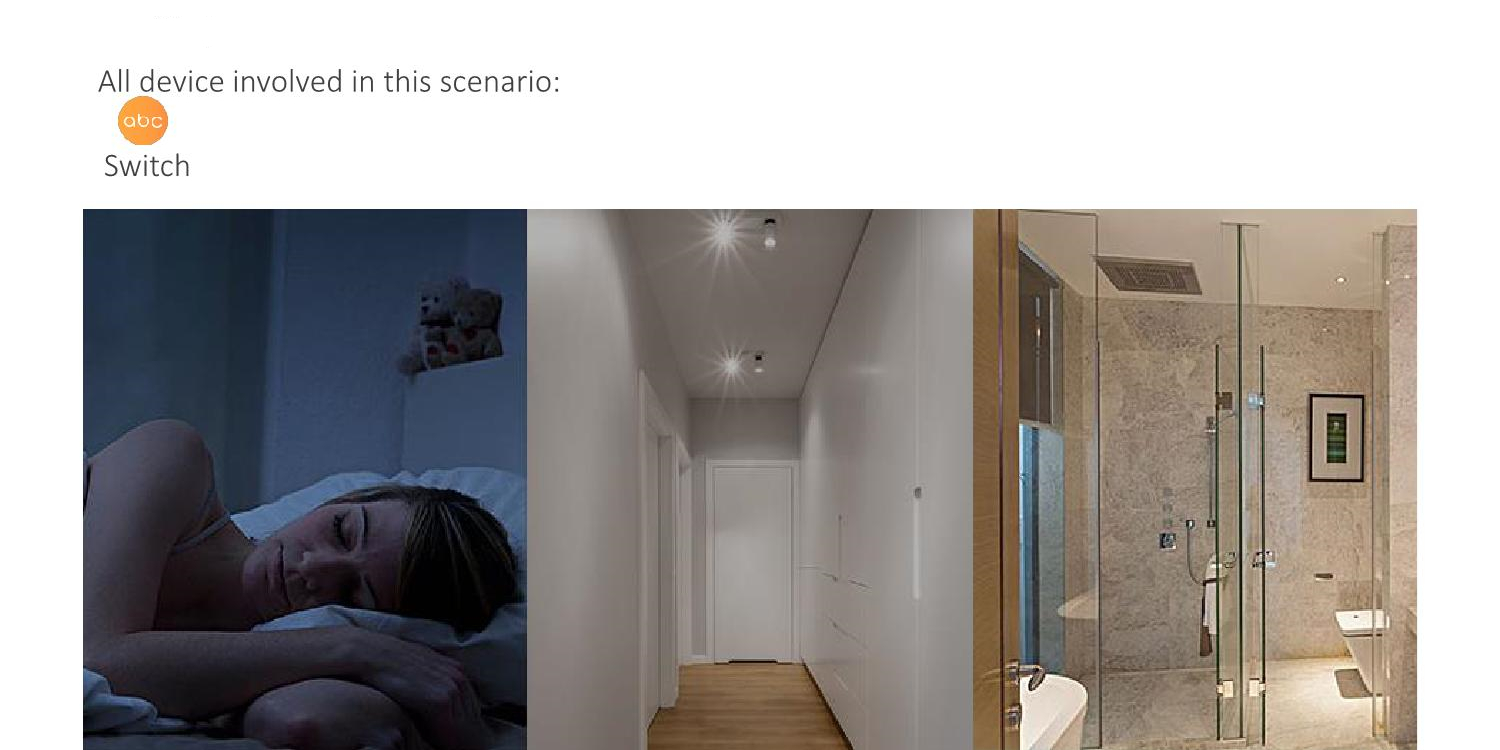 Bedside scenario – Curtain control
Cloth Open/Close
Yarn Open/close
Manually control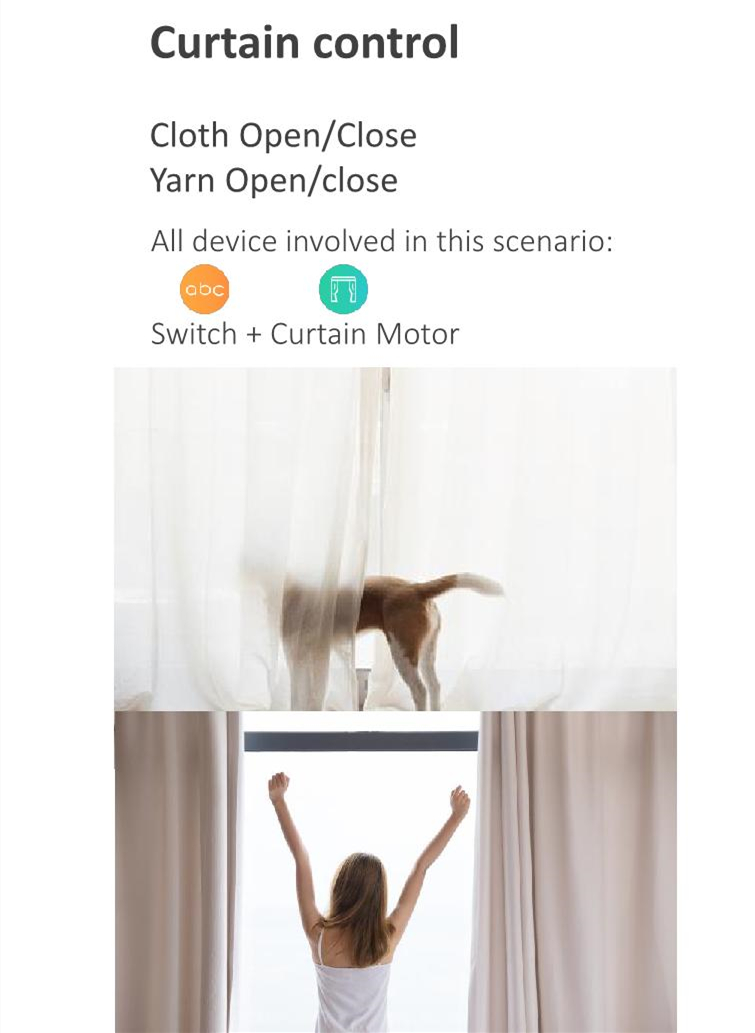 Sensor automation scenario
Automation light with motion, door, and all sorts of sensors, the "Bedside scenario –Wake up at night" scenario above can use sensor and timer to trigger if you like.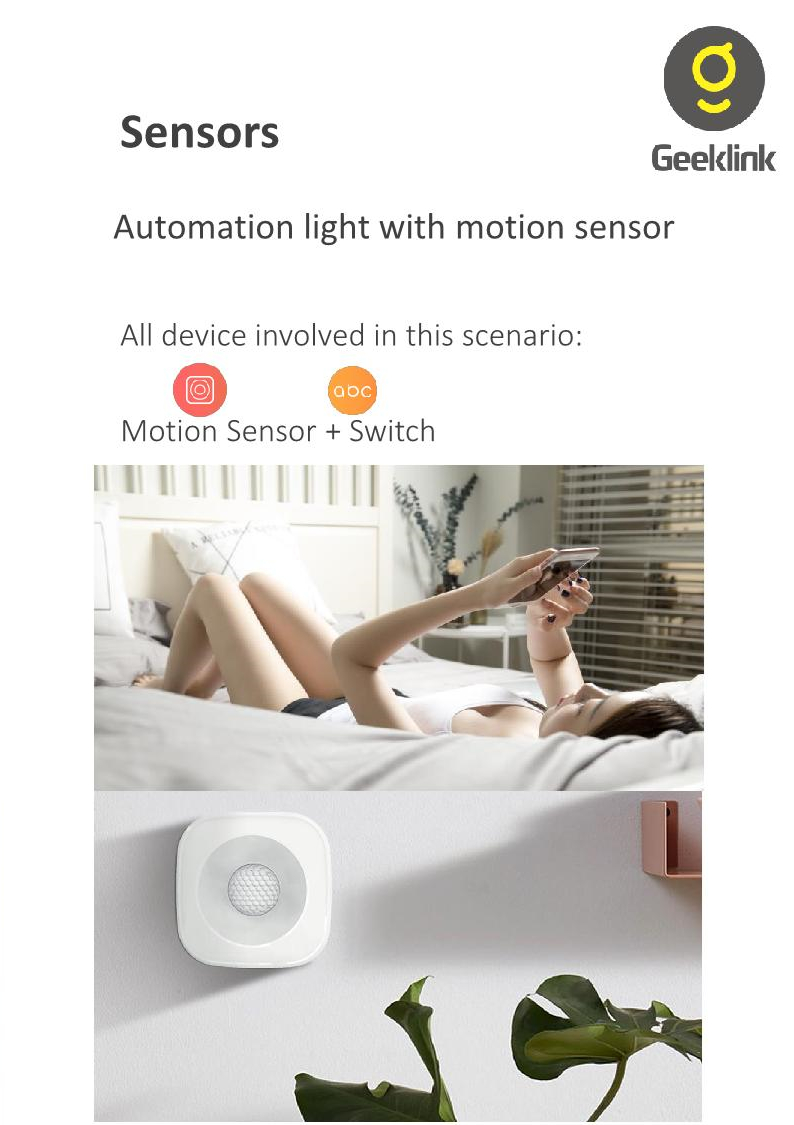 Climate
Use the fan Coil Unit central air-conditioner or IR control Air-conditioner to adjust the room climate.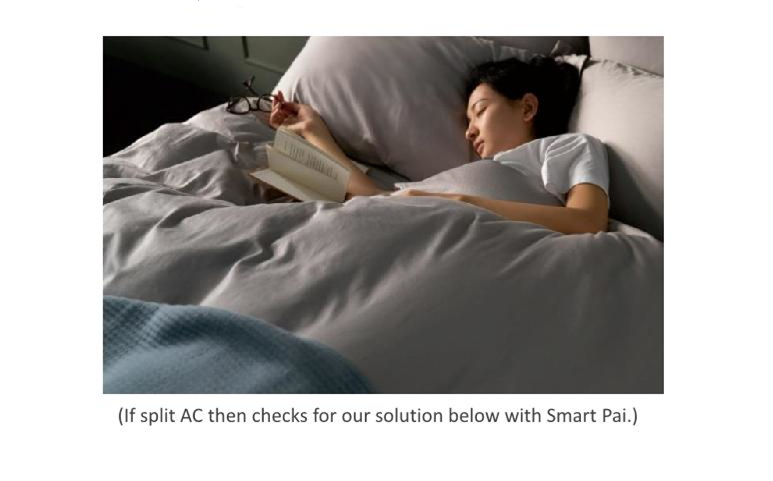 Multi-way Switch
Support Two-way, three-way, four-way Switch.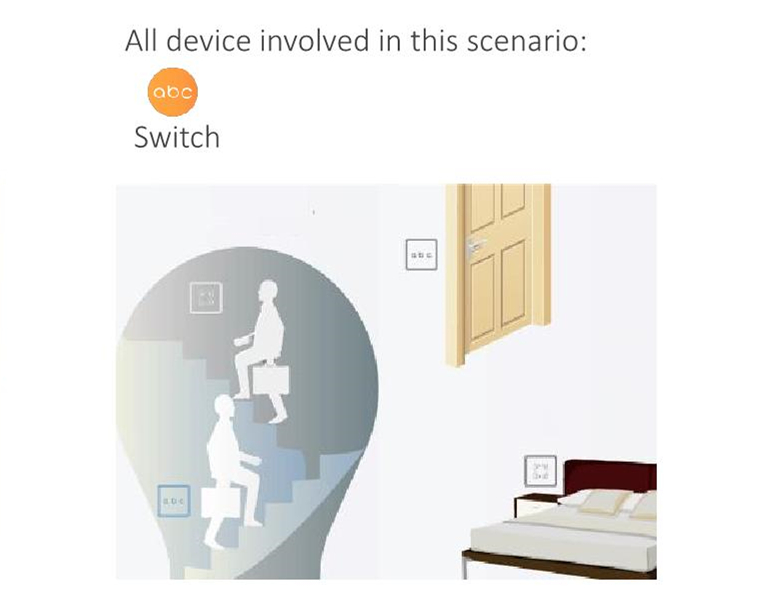 Dimmers solutions for better mood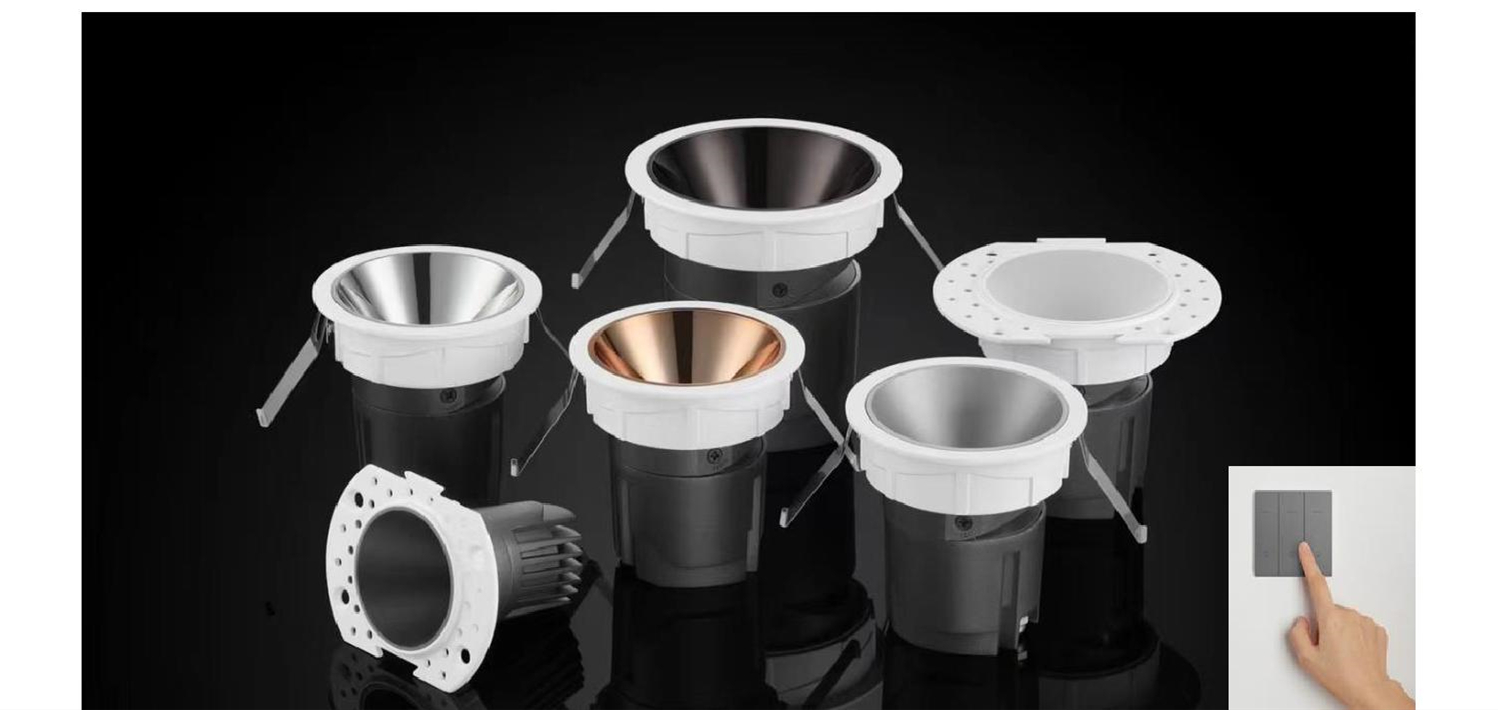 Room services
Calling room service with AI voice control or just by pressing the button
Other scenarios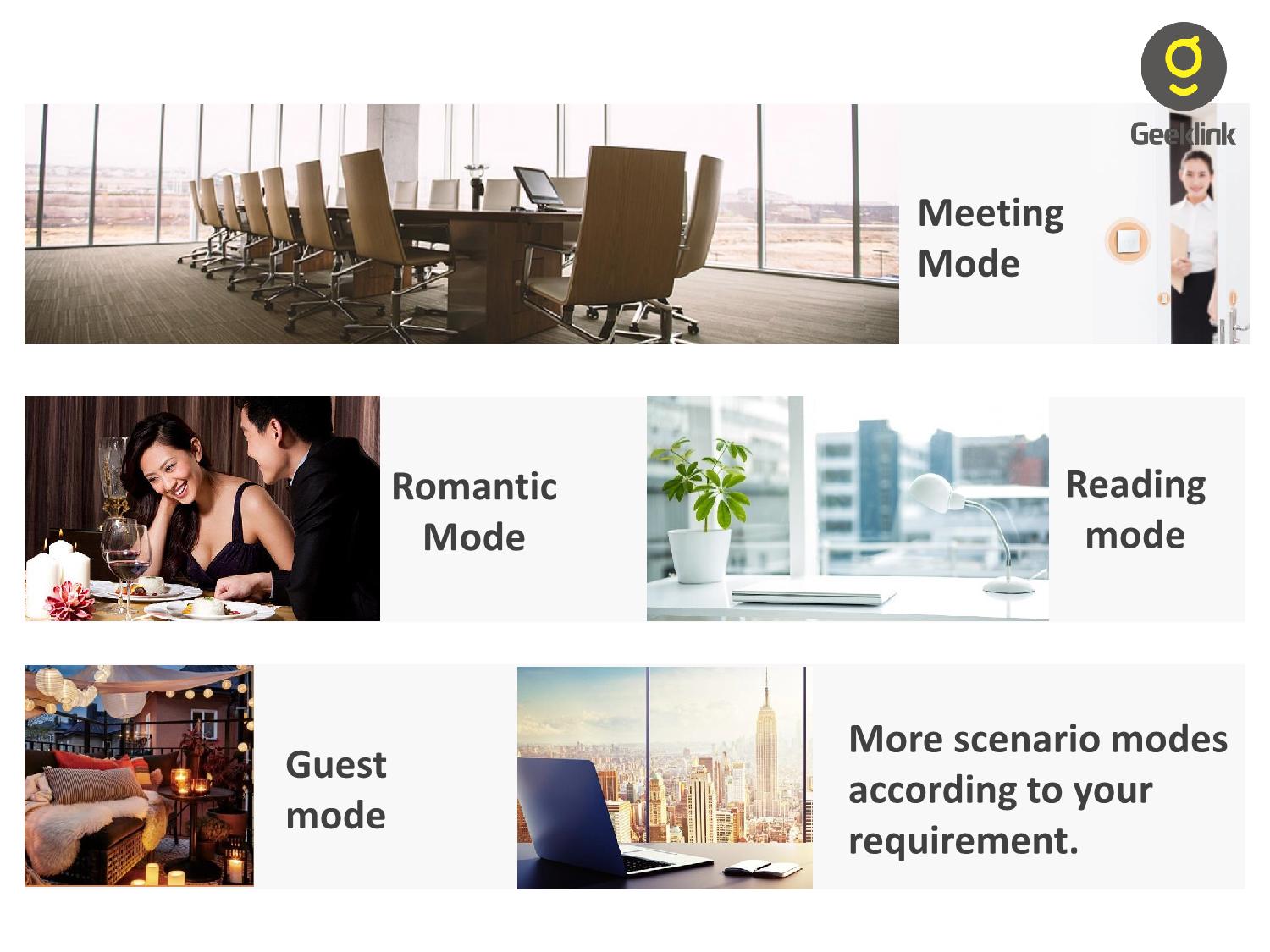 Tablet control
It will make your intelligent hotel room looks sharp with little budget.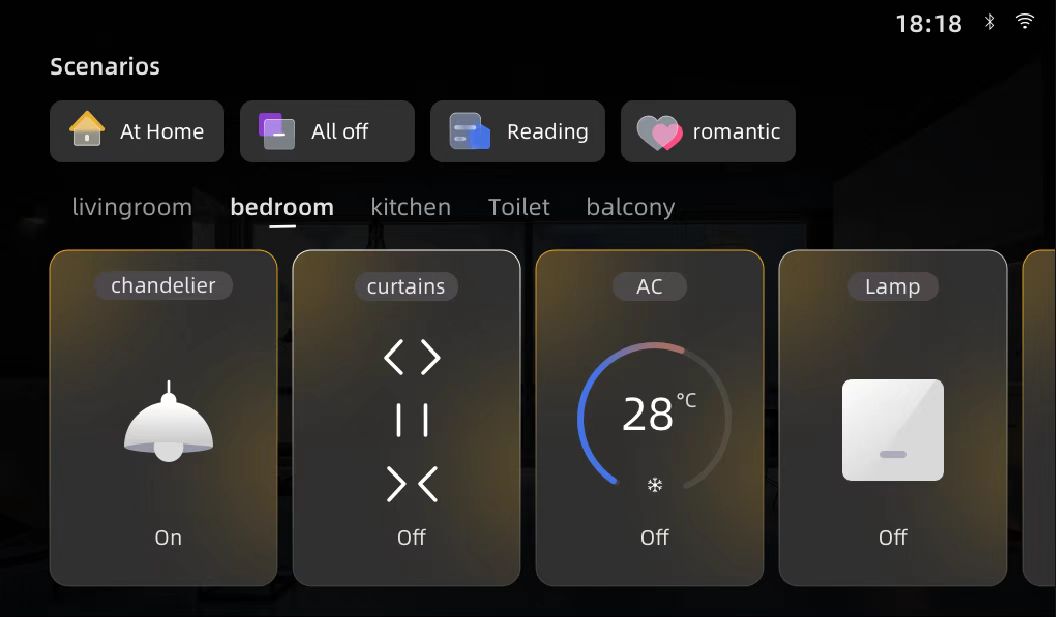 Music player
It can bring your hotel user experience to a new stage; however, the budget it costs will also rise to a new phase.