Compatible with Voice Control
- Alexa / GoogIe
- Open the curtain/Leisure Mode / Turn on movie scenario
- Ok/Sure thing!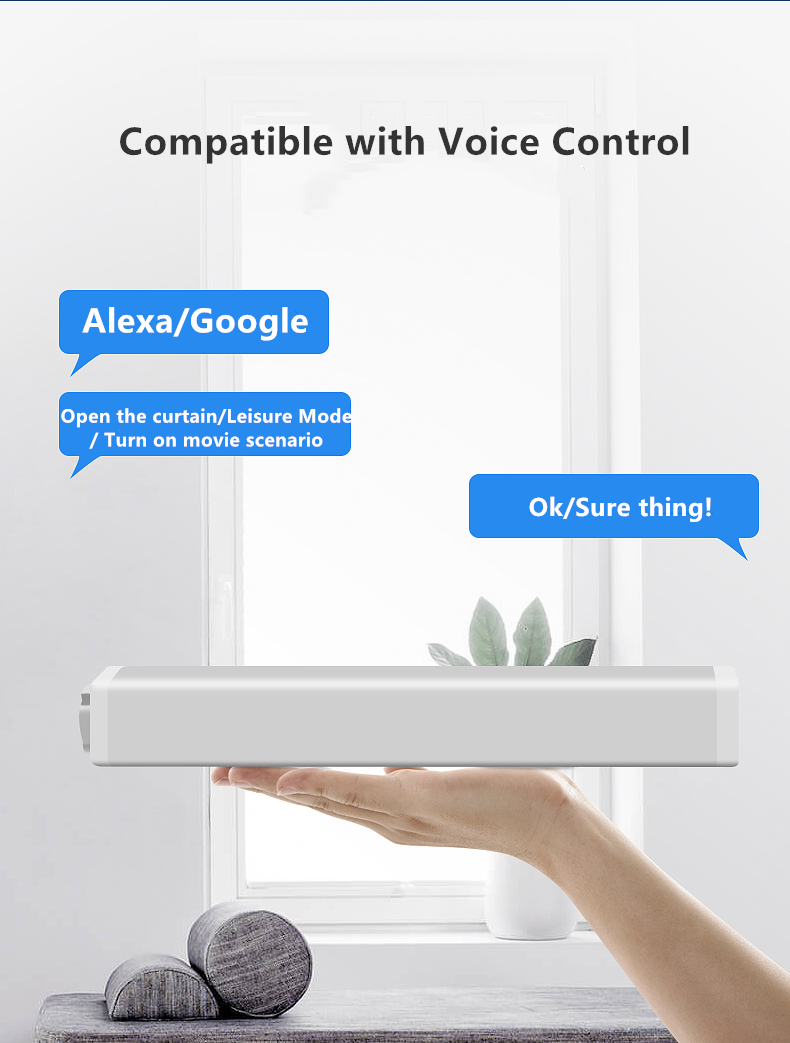 App Control
Smart home curtain motor control system supports mobile APP to open and close the curtains.
Share control is feasible. Control your intelligent devices together with your family.
The curtain status is visible, Real-time status showed on App.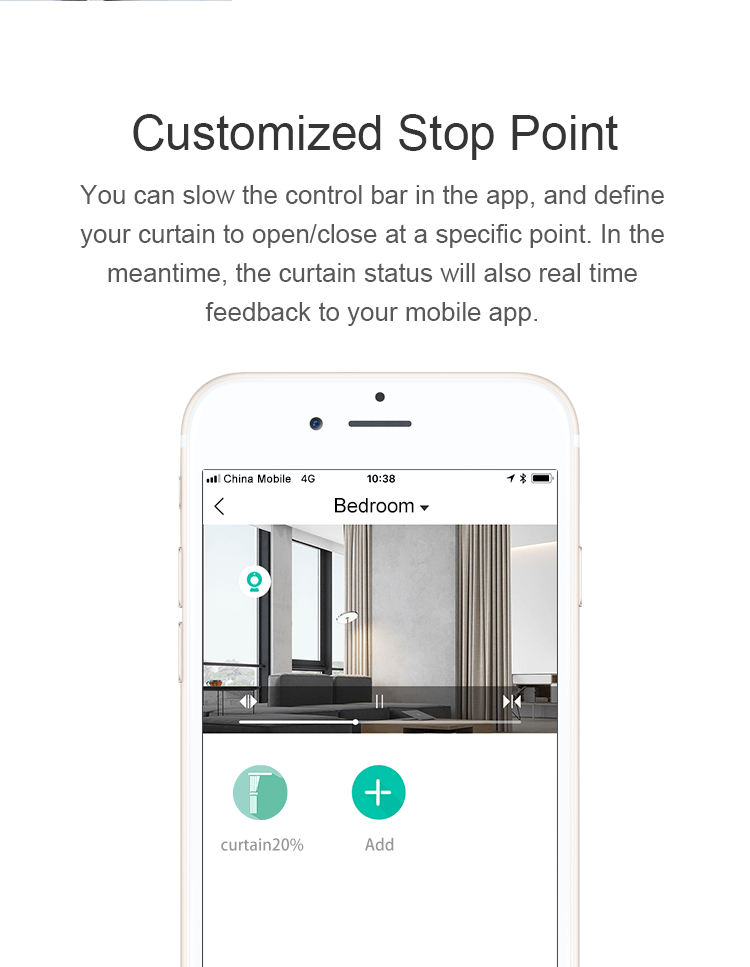 Thoughtful Routine Feedback
When the curtain is closed or opened, your mobile app will have real time status feedback. You can also tell how many percentages the curtain is opened/closed.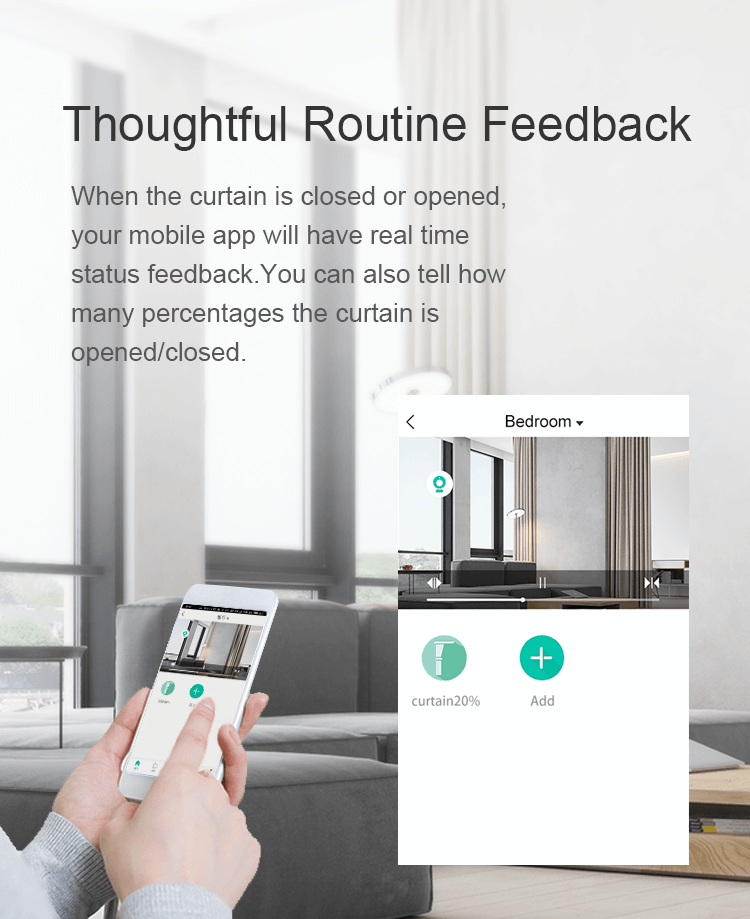 Power Off?
You can also manually
Open / close the curtain.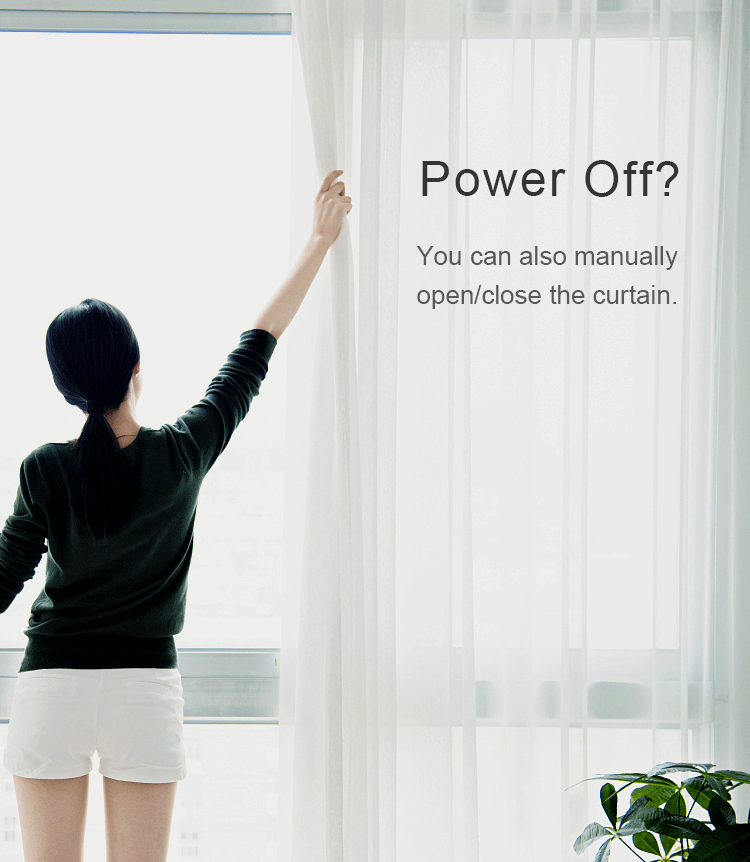 Use the remote controller for control
Upgrade Motor with working noise less than 30dB.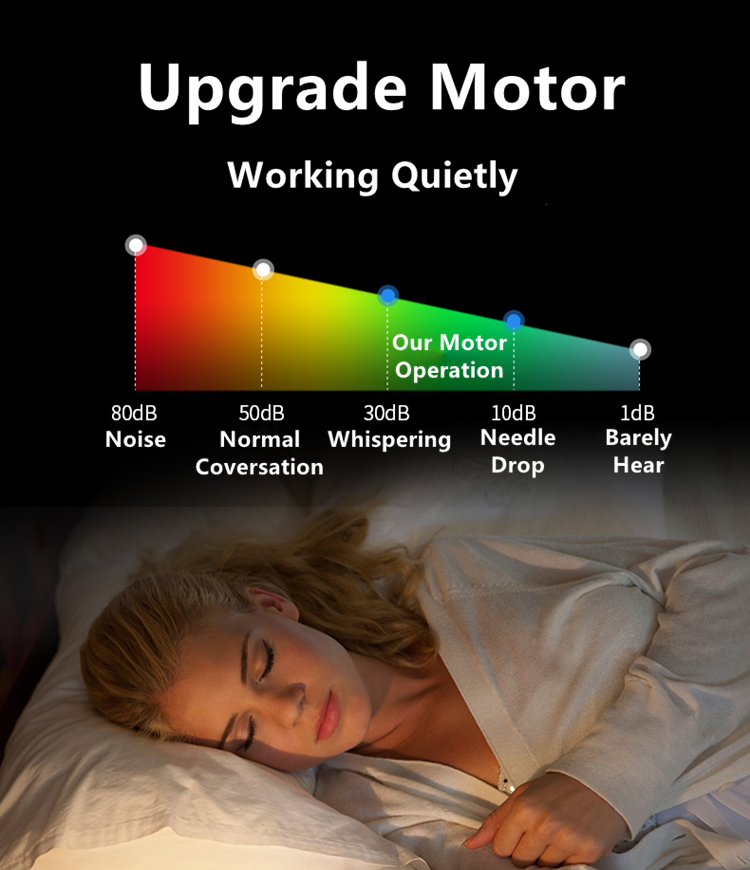 Motor open/close with scenario and also Timer.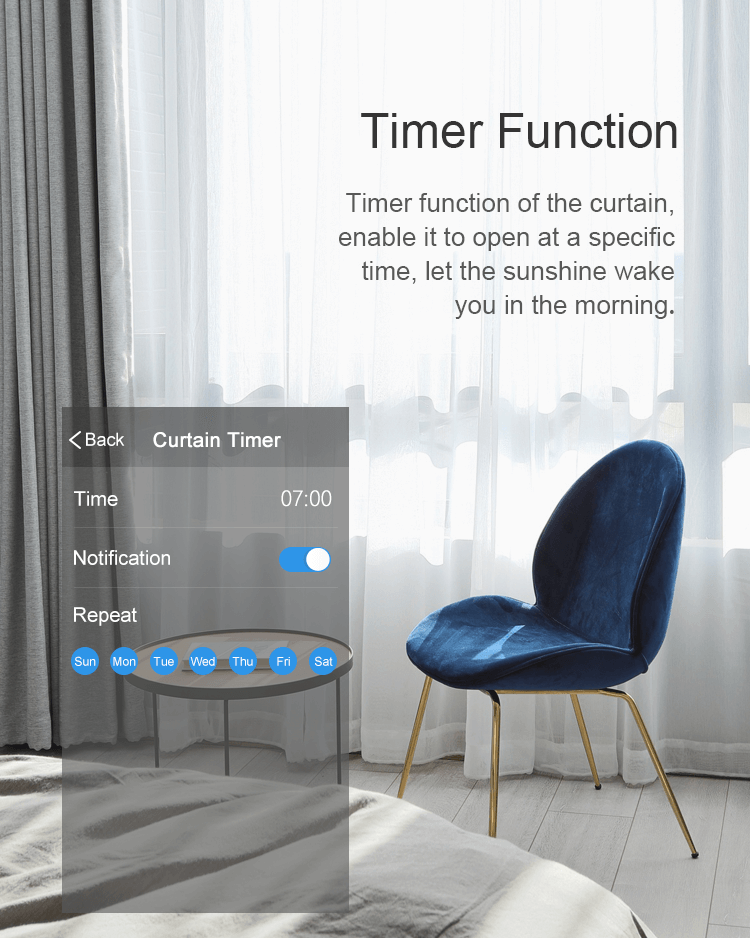 Group broadcast control
Use our scenario function to open/close all the motor you have with just 1 button.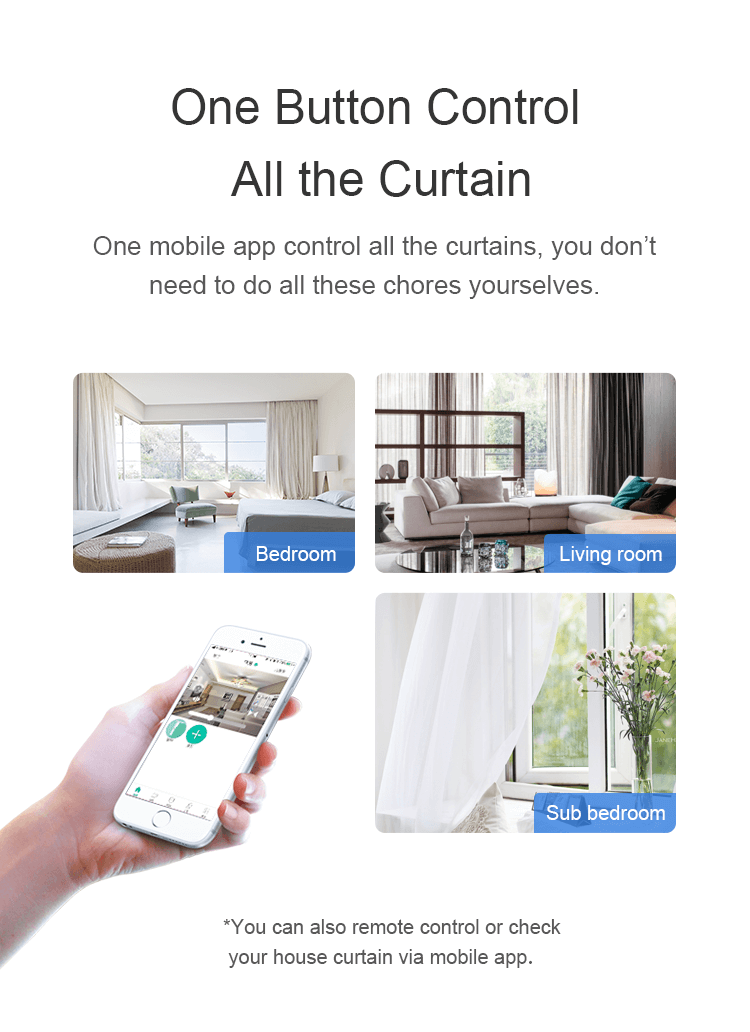 Soft stop and soft start function.
Soft start/Touch to start
Open/close the curtain with just softly push the cloth for a short distance, and then the motor will begin to open/close the whole curtain.
Soft stop
When the curtain motor is working and got obstacle, it will stop working to avoid damage of the motor and curtain cloth.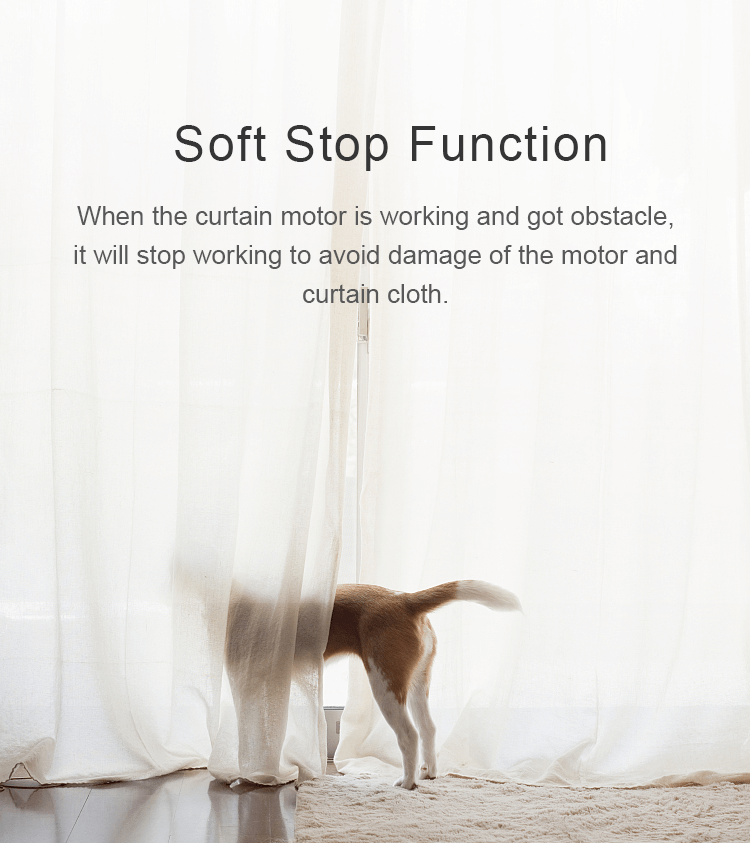 Installation:
Standard rail comes with the ceiling mounted kit.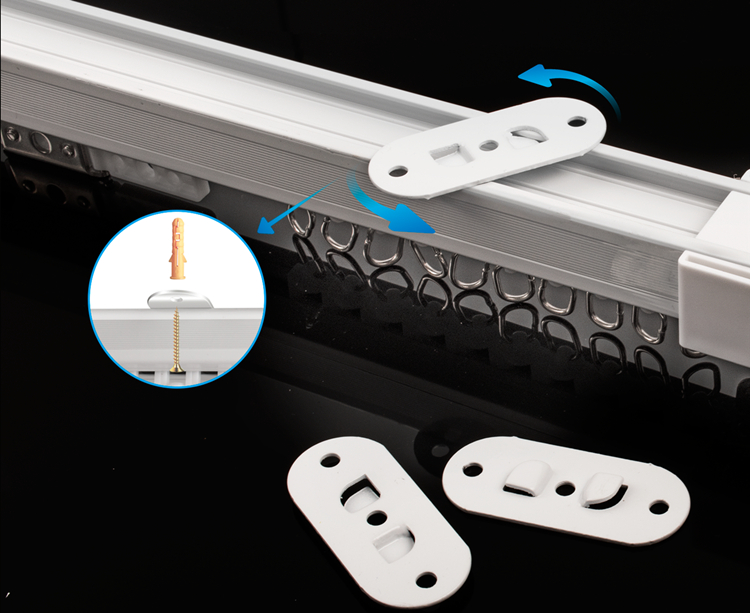 Parameters
Working voltage: 100~240Vac 50/60hz
Rated Power: 107W
Plug: US/EU optional
Main Color: white
Maximum Load: 45kg
Main body weight: 910g
Running Speed: 14cm/s
Rated Torque: 1.2Nm
Radio Frequency: 2.4G/433.92Mhz
Material: Aluminum/ABS
Main body Size: Approx. 29 * 5 * 6.8cm