Parameter
Basic
Name: BLE Mesh Matte Tact Switch Name in detail: 1 gang switch with 1 gang scenario, 2 gang switch with 2 gang scenario, 3 gang switch with 3 gang scenario and 4 gang switch with 2 gang scenario. Item No.: BLF-M and BLG-M
Material: Plastic+metal
Operation environment: Temperature:-0~50℃, Humidity:10%~95% Material: Plastic (PC) Weight: 150g
Size:86 mm * 86 mm * 22 mm
Technic information
Communication: BLE Mesh
Power supply: AC 110-220V 50/60Hz
Rated power: 10A relay each gang with a Maximum of 1500W for each switch.
Antenna type: Built-in Unidirectional Antenna
Support gateway: All Geeklink BLE Mesh Gateway
Support relay: neutral line model support relay function extend the signal for 200 meters Wiring: Live line, no neutral line, work with the neutral line, all available.
Software
Support: Android 6.0 /IOS 10 or above
App Name: Geeklink Smart Partner/Brilliant Home
Tact design, physical press button design
Perfectly fit in all kinds of usage scenarios.
Not used to touch design switch?
Want to upgrade your house to a smart home, but hate the touch design switch?
This switch is our solution!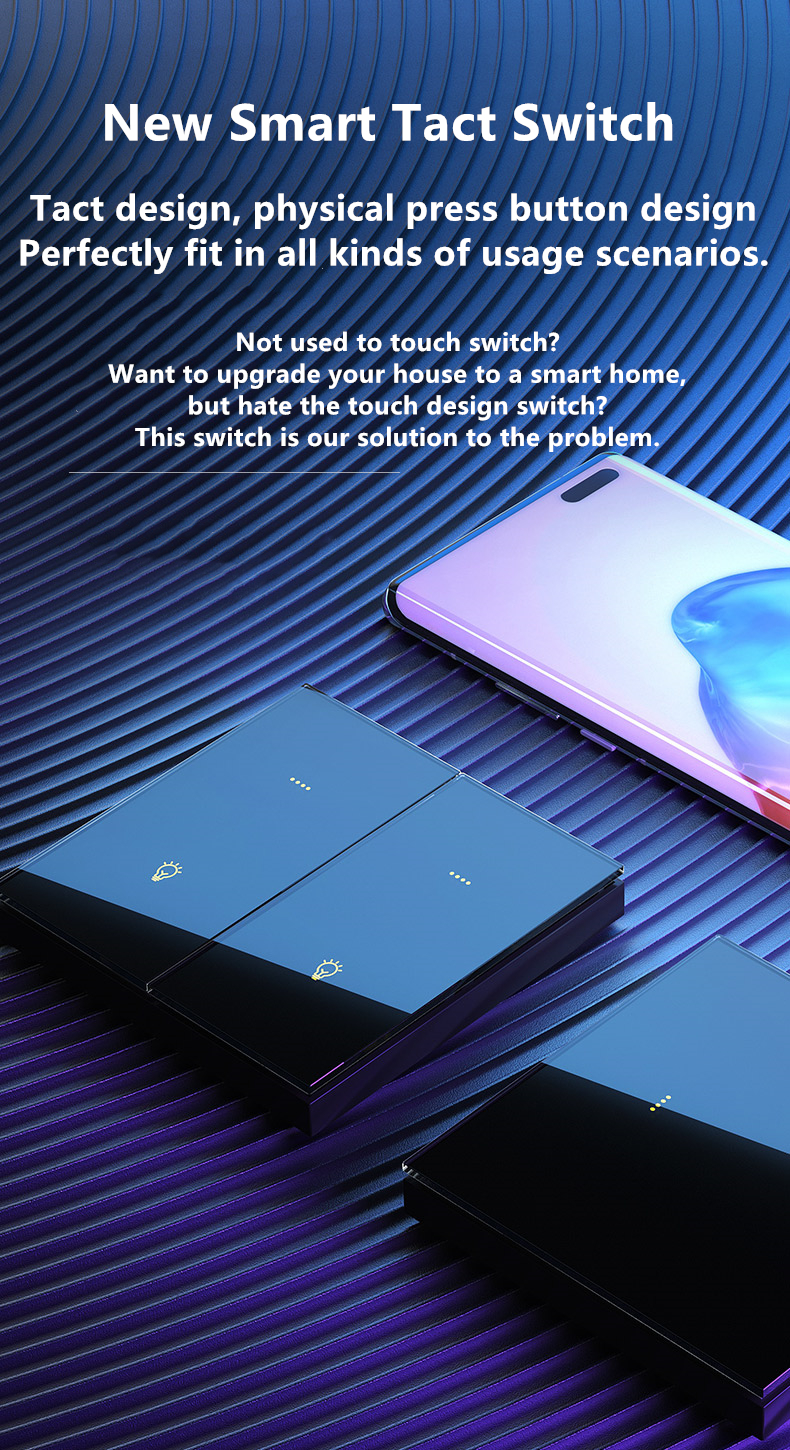 Features
Bluetooth Dual Control

Customization Carving (Please contact for details)

Physical Key Button

App Control Remote Access

Scenario Control

Work with Mesh Thinker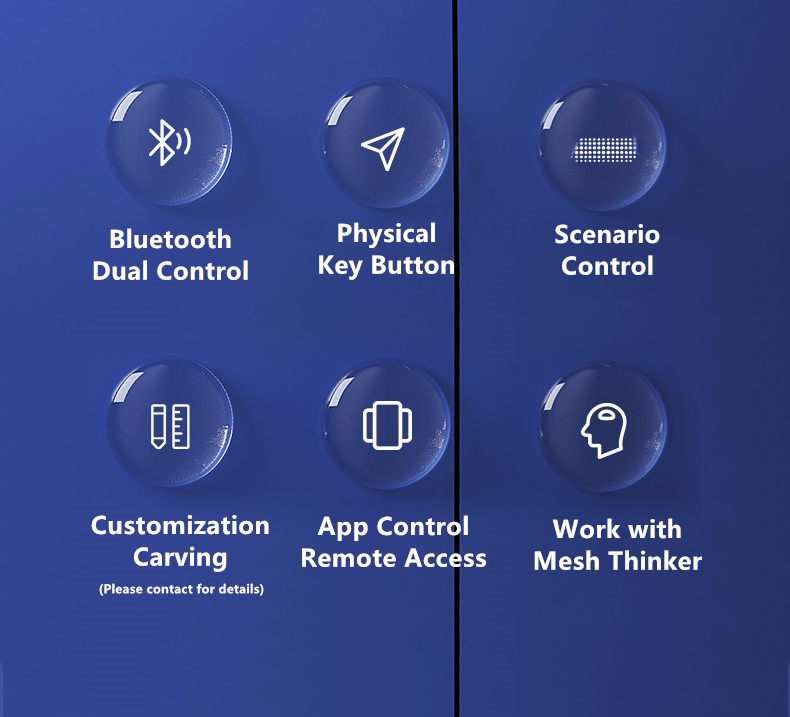 LED Indication Backlit
No need to search for the switch in the darkness
When you turn on the light, the indication backlit will become brighter.
When you turn off the switch, the indication backlit will be very dim, but enough for you to find it in the dark.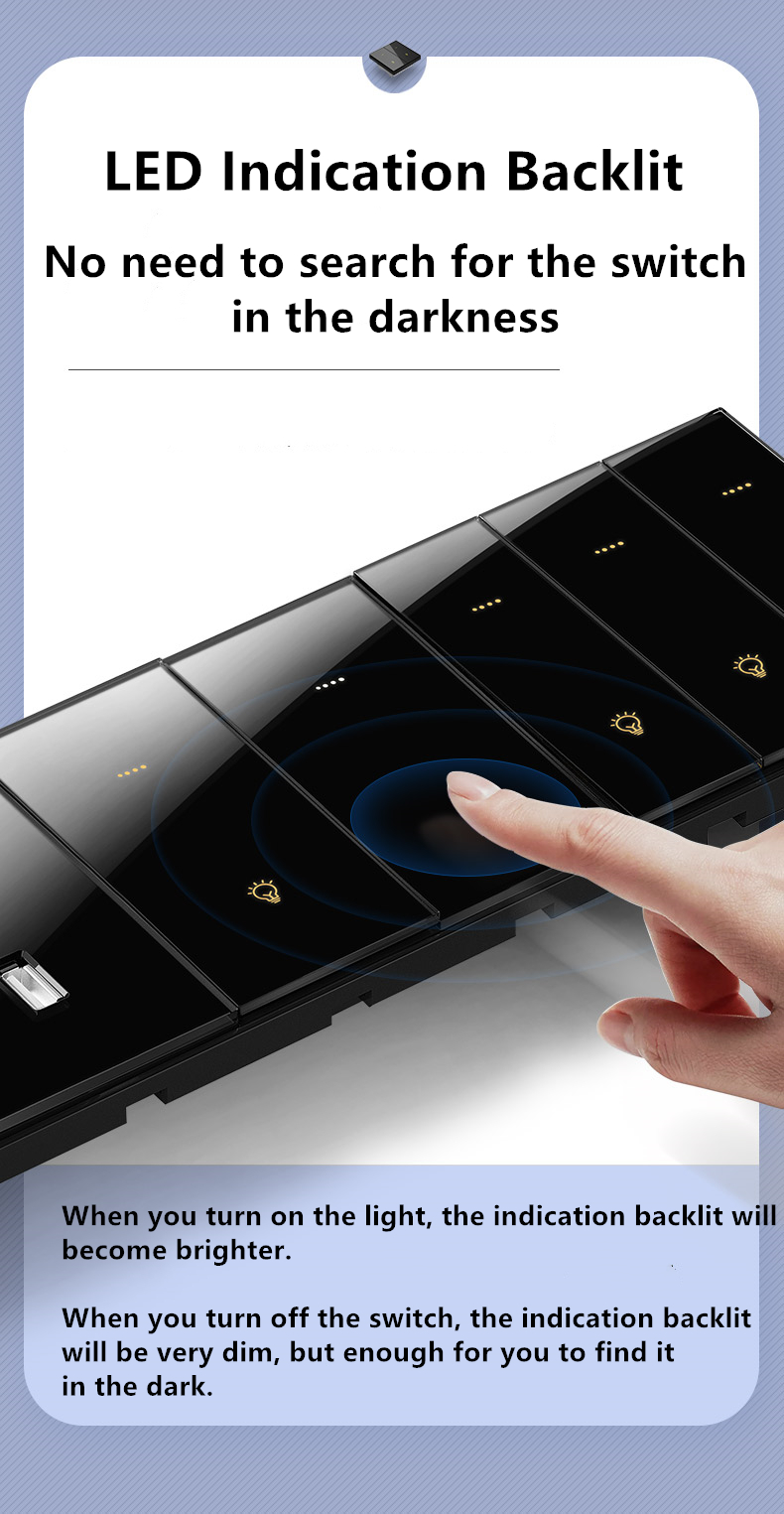 Tempered Glass
You can clean up easily without worrying about scratches.
Tempered Glass
The material has high strength, good wear resistance, high transparency, and an elegant appearance.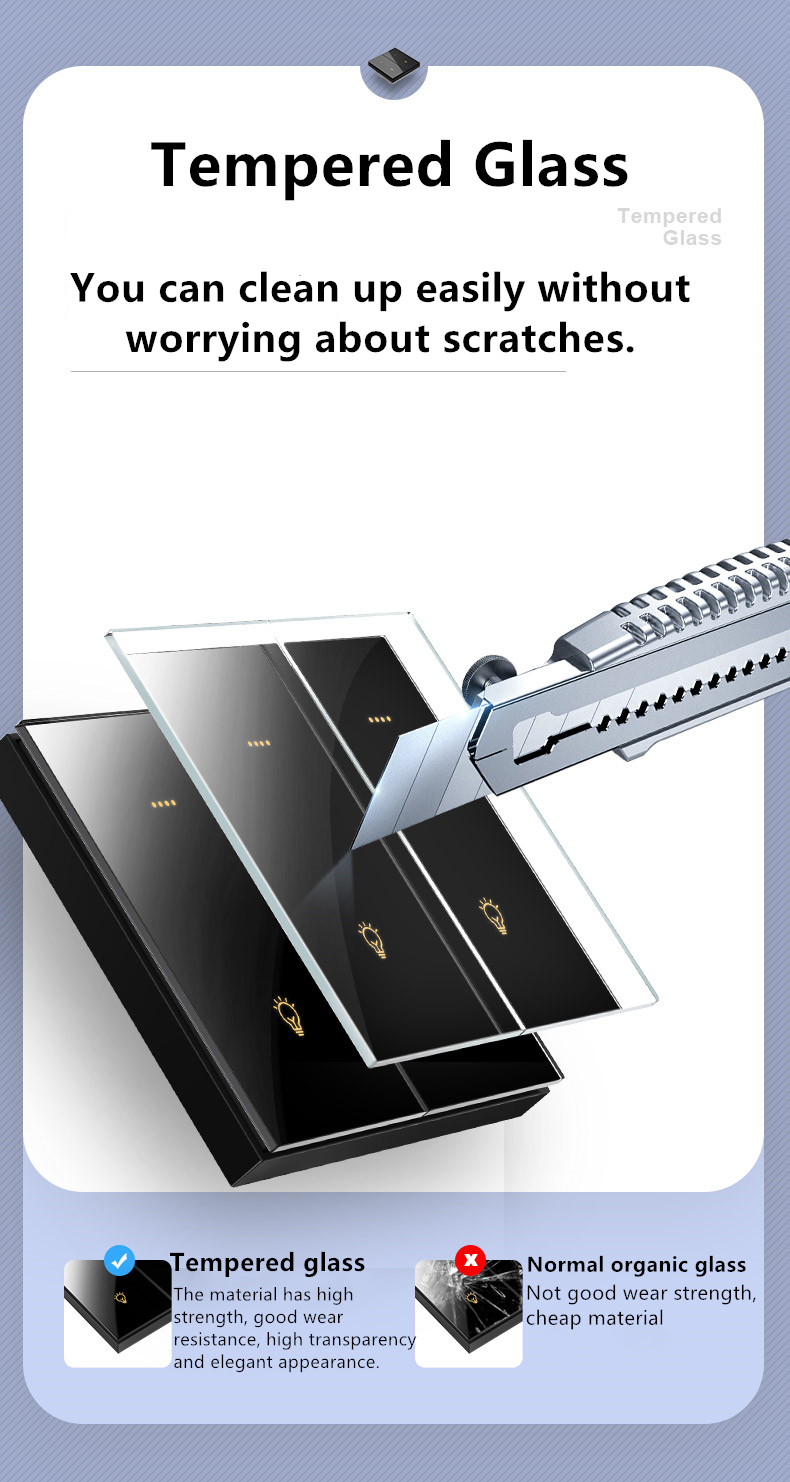 Unique Relay Smart SwitchTechnology
Ensure durable and stable function
More than 100 thousand tests, build up the industrial standard of the smart household product.
PC material switch panel
Fully isolated structure design
Smart control chipset solution
PC flame retardant base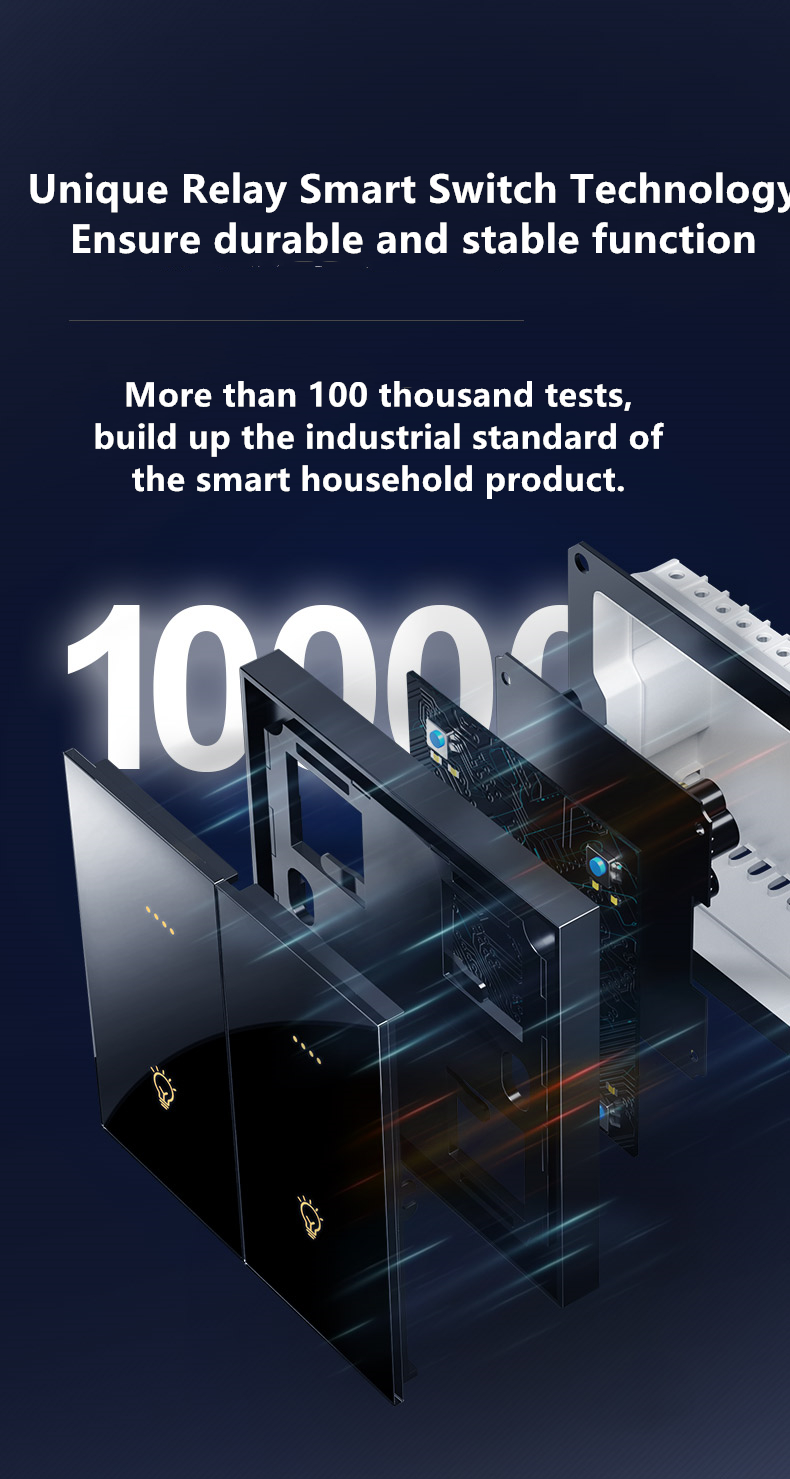 Work With
Incandescent lamps, Energy-saving lamps, Led lights, Fluorescent lamps, Ceiling lights, Spotlight, Downlight, Candlelight
Noticed: This switch can't work with a dimmable lamp, or to dim the light! However, it can be used to work with our dimming solutions.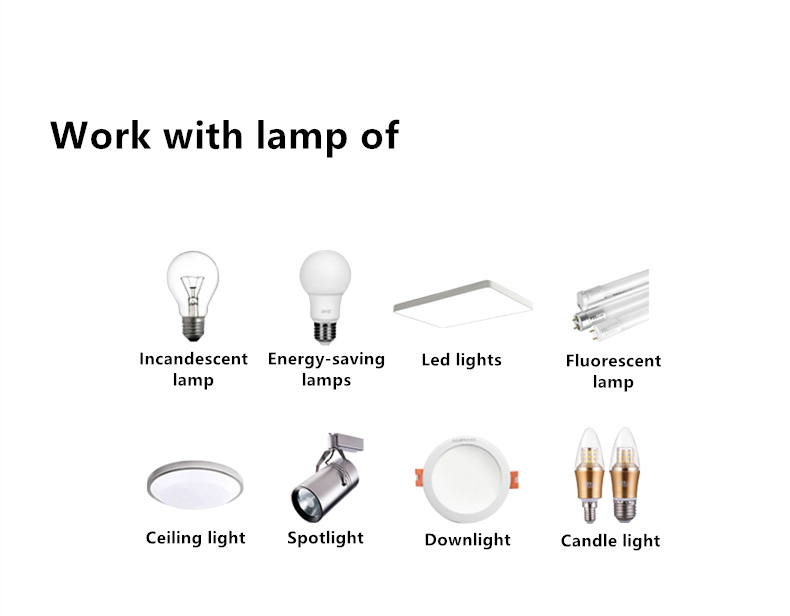 4 colors for choice.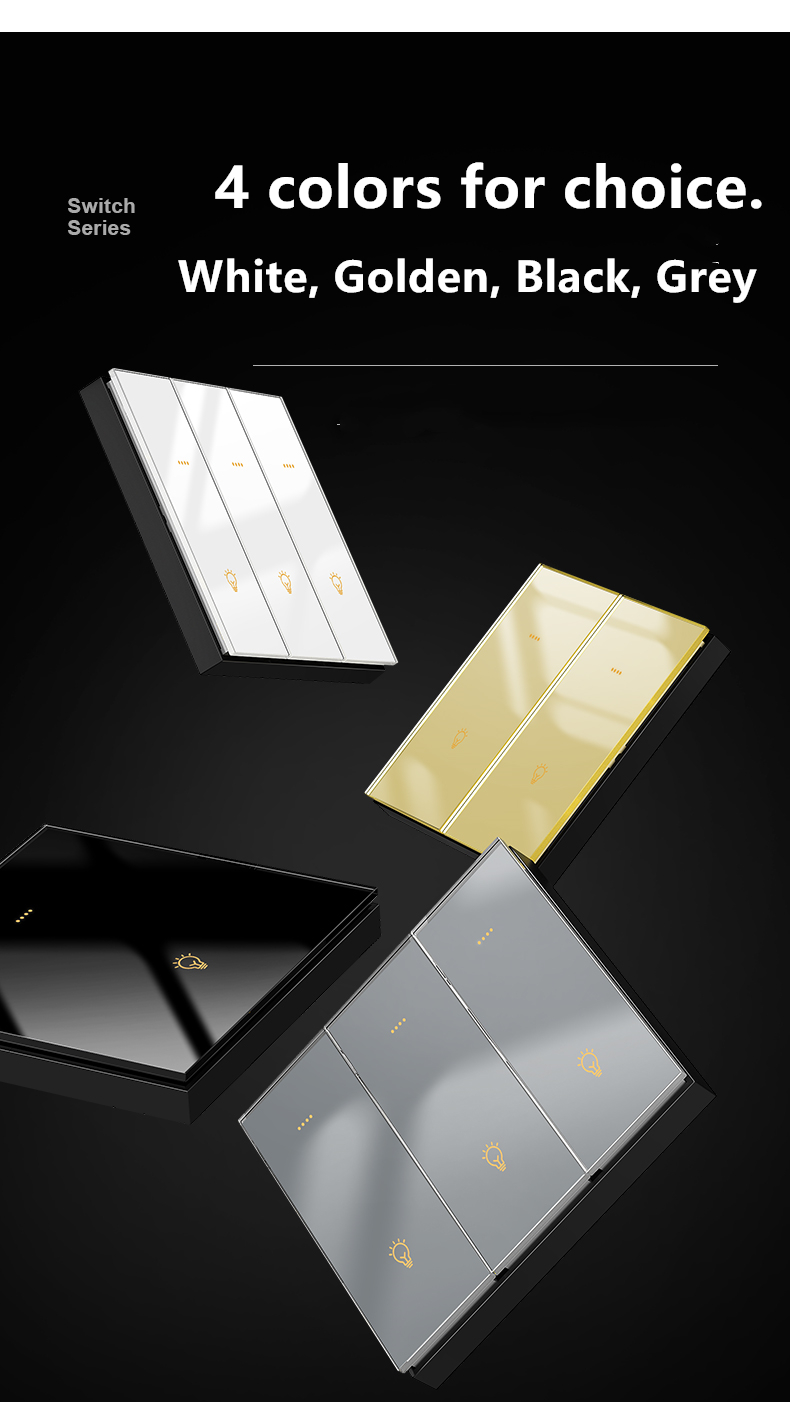 BLF-1,2,3,4 Series
Need to work with an extra neutral line
BLF-L1,L2,L3 is the models
that can work with or without neutral lines.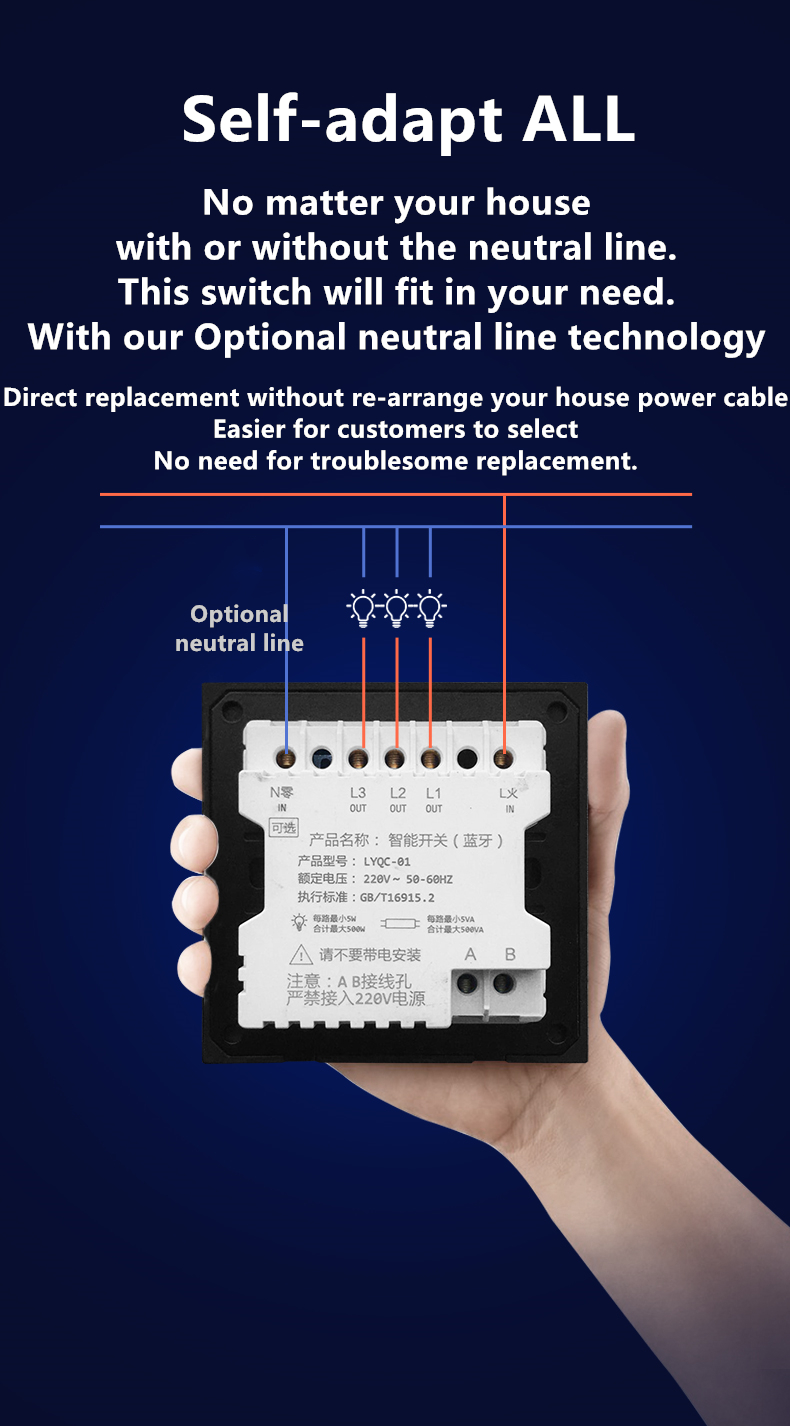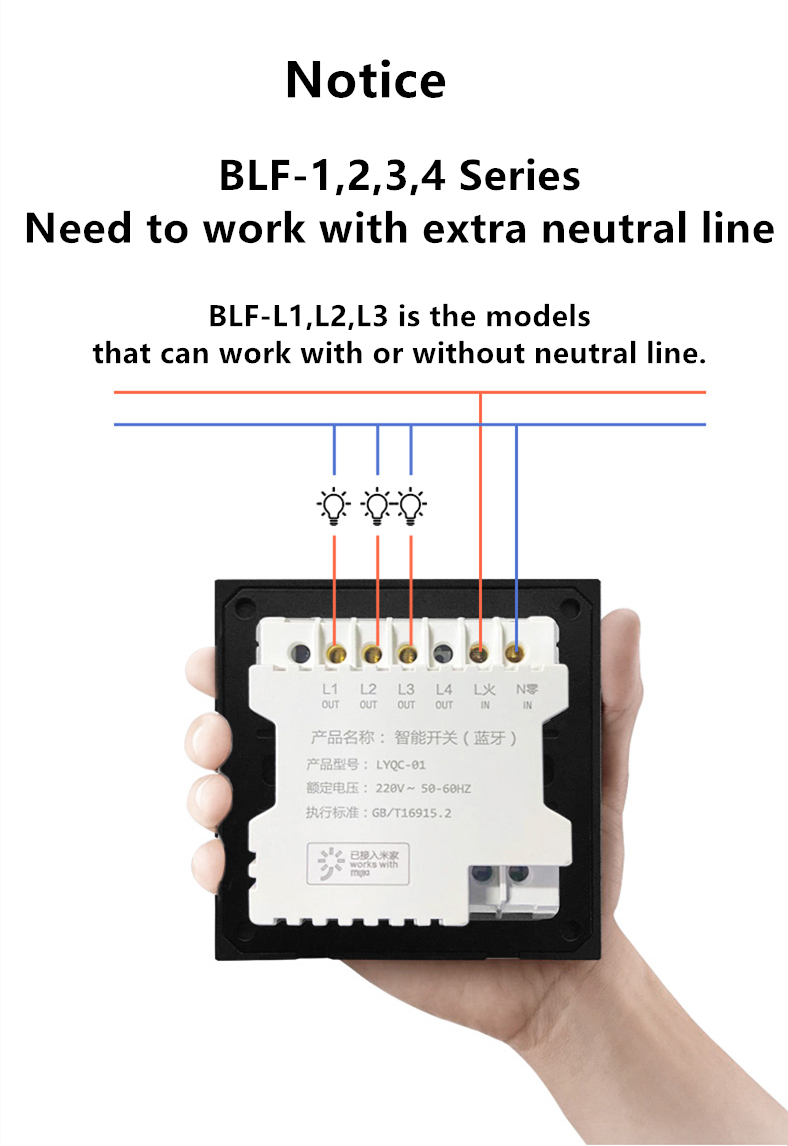 Size Parameter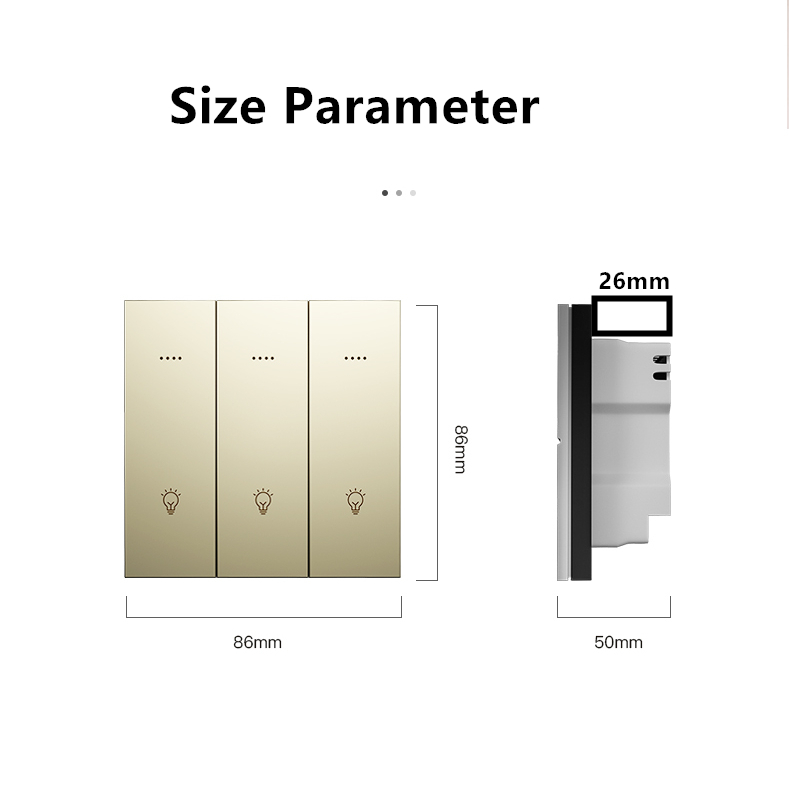 Customized services
Carving your switch with your unique house features.
You can easily tell which button is which lamp or scenario.