Features of the products?
Strong performance
Fast and stable device control
Good performance in anti-signal interfere
Remote access
Users can remote access this host and control the sub-device that are connected to it.
Support reliable local scenario
Support local scenario linkage
Support security function
Warning by App and built-in siren.
Multi-control.
Support 2,3,4 way switch binding and control.
Easy setting
Plug and play
Adding sub-devices without network access or without the app. Broadcast controlling device at the same time, make your scenario work quicker.
What is the function it have?
It can work with the smart home accessories to achieve below functions.
Illumination light

Curtain or shutter control

Smart home scenario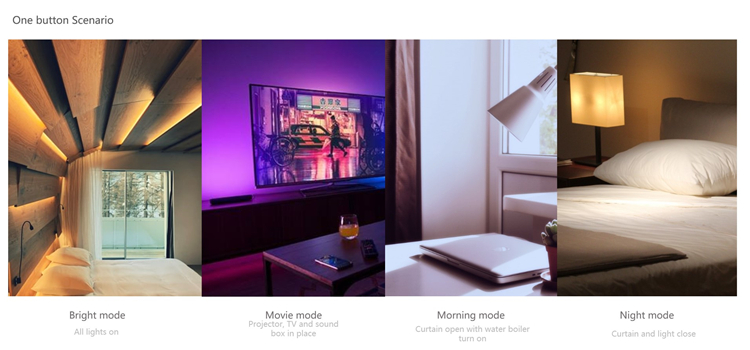 Security

More user scenario
When you have to go to bed at midnight, no more darkness.
Mesh Sensor detects you then it will send the signal to Gateway, and then gateway control the mesh switch to turn on.

One button in the bed closes the curtain and turns off the lights.
Multi control and scenario control enable you to one-button control multiple appliances.

The timer scenario function
Gateway timer scenarios enable smart devices to automatically work based on time. For example, at dusk turn on the light for you.
Once you get back home, when the door opens, then the lights turn on.
Scenario: from 6:00 pm to 7:00 pm, during this time when the house gate door sensor detects the door open, the gateway will turn on the light automatically for you.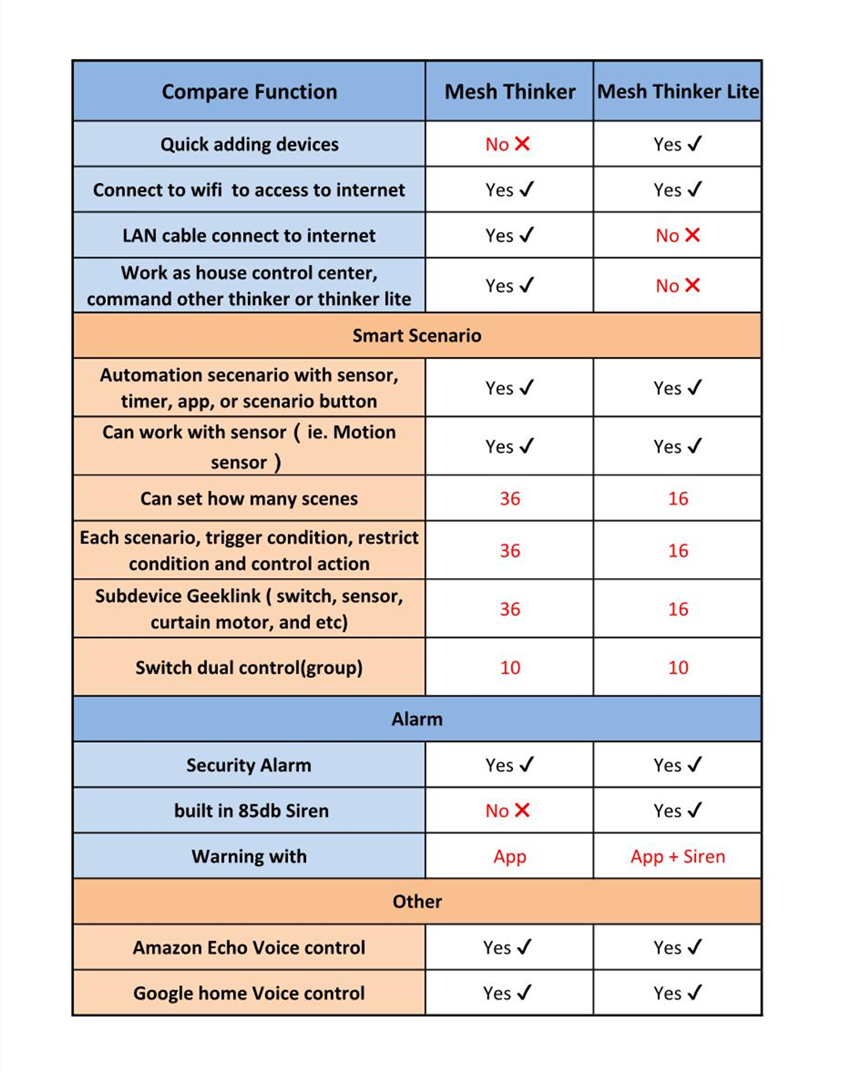 Basic parameters
Name: BLE Mesh Thinker Lite
Item No.: BLE-GT-Lite
Power Supply: AC 110~240V
Operation environment: Temperature:-0~50℃
humidity:10%~95%
Material: Plastic (PC)
Gross Weight: 115g
Network Weight: 80g (only the host)
Product Size: 9.56.5cm
Technic information
Communication: BLE Mesh 5.0
Antenna Type: Built-in Omnidirectional Antenna
2.4GHz, antenna gain 4.5dBi
Wireless: 2.4GHz, IEEE 802.11B/G/N
Support control: Geeklink BLE Mesh accessories
Software
Support: Android 6.0 /IOS 10 or above
App Name: Geeklink Smart Partner/Brilliant Home